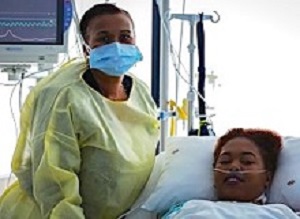 When nursing sister Salome Siebritz learned that one of her patients had the chance of a lifesaving operation, she knew what she had to do. The Times reports that Cally Williams, 25, had 12 hours to get to Cape Town from Port Elizabeth for a kidney transplant, and the last available flight was leaving in 30 minutes. So Siebritz organised a whip-round among her colleagues to raise petrol money, loaded Williams into her car and drove through the night.
The report says the transplant went well and Williams is recovering at home in Port Elizabeth with another patient who shared the lifesaving journey but who did not wish to be identified.
Heilbron said she was grateful to Siebritz, but "our most profound thanks goes to the donor, who during their lifetime made the decision to offer others a chance at life through registering as an organ donor".
[link url="https://www.timeslive.co.za/news/south-africa/2019-04-02-nurse-drives-through-night-so-patient-can-get-lifesaving-kidney/"]The Times report[/link]