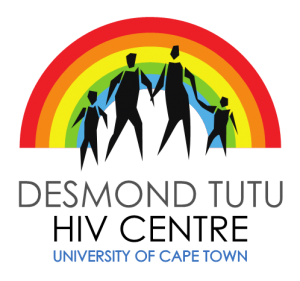 The Desmond Tutu HIV Centre at  the University of Cape Town has developed an exciting and pioneering model for training doctors and nurses in the complicated management of HIV and TB infected patients. In under-served areas where HIV and TB are rife, primary care clinicians require in-depth knowledge to safely deal with complex HIV/TB scenarios. However, high patient loads, limited time and geographical distance, mean that healthcare workers are unable to access traditional educational methods. Our fully accredited Postgraduate Diploma in TB/HIV Management is a sophisticated training programme that is completely online. It can be accessed via laptop, tablet or mobile phone in one's own time, outside of busy work-schedules, from the comfort of one's own home.
Developed by a team of experts
More than just a series of lecture notes, our programme includes comprehensive and practical content that has been developed by a team of leading global infectious disease experts. Courses are rich with interactive audio-visual modules and adopt an active approach. They contain built-in activities (peer- and self-assessments) which allow students to constantly apply and self-evaluate their knowledge and skills.
Supportive learning environment
Dedicated course coaches and lecturers provide ongoing student support and motivation. Student community networks are fostered through social chat groups, sync sessions, and forums where students share their experiences from the field.
Application of knowledge
By providing an easily accessible training tool, this online course allows any clinician, regardless of location, to effectively and confidently treat patients suffering from TB and HIV. There are five CPD-accredited courses that make up the qualification:
1) Clinical management of HIV in a primary care setting
2) Clinical management of TB in a primary care setting
3) Biostatistics
4) Clinical management of TB-HIV Co-infection, and Infection Prevention and Control
5) Operational Research
Courses can be taken individually as stand-alone courses, or altogether to make up the full diploma.
Applications for 2018 now open.
Contact
For further information please see our website below, or contact the operations manager, Ms Melissa May at:
Email: Melissa.May@hiv-research.org.za
Tel: 021 650 1775
Fax: 021 406 6255
Website: www.desmondtutuhivfoundation.org.za
Testimonials from some of our 150 previous students
"I am now more confident in managing my patients. I have stopped doubting myself. I now refer less to specialists and the hospital. I manage a large percentage of my patients well with excellent results. I will forever be appreciative of the opportunity to do this course"
"The clinical topics covered were the most enjoyable and beneficial. I found them to be very stimulating as I was able to readily apply what I was leaning to my everyday working experiences with patients."
"I found the notes to be excellent and very easy to read and understand which made the need for direct contact not necessary at all."
"One, the flexibility to study while working. Two, the luxury of time for the course. Three, the ease of learning through the online interaction both audio and visual was very good."
"I found the course very organised. I liked the way TB information was unpacked. The most daunting subjects like MDR and XDR-TB were presented in a simplified manner that was easy to understand."