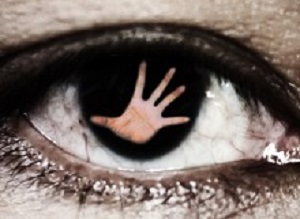 As women marched against violence and femicide as part of the #NationalShutdown' a doctor and paramedic have spoken up about the appalling abuse they endure as women in the line of duty, reports The Times.
Kim Williams' a paramedic with the City of Johannesburg Fire Department' has written a hard-hitting account of how female first responders to an emergency have to deal with sexism' sexual harassment' racism' threats and violence on a daily basis and were just expected to "suck it up".
"I say this as a child victim of sexual assault' I say this as a female first responder who has been sexually harassed' verbally and racially assaulted' physically assaulted' threatened with guns' had my life threatened and an attempted rape – all by men while on duty'" she posted on Facebook.
Williams added: "Women spend money to take self-defence classes to protect themselves from men. Women are told to watch what they wear so men don't rape them. Surely, we should be fighting against women abuse' sexual harassment and rape everyday … not 31 days but 365 days."
She believes that first responders should take domestic violence more seriously, the report says. "Sadly we see how these victims of rape and domestic violence are treated by the very people who should be helping' treating' serving' protecting' holding their hands' counselling (and) not judging."
She believes parents should teach their sons right from wrong and advised fathers to "drop the mucho act teach your sons to love and respect girls". "If someone else's son did that to your little girl … well' we all know what you would like to do. Now what happens when it's your son who has done the act?"
The report says Williams was responding to a video that Dr Masego Setlhodi' of Leratong Hospital in Krugersdorp' Gauteng' had posted on social media about a jarring incident that had frightened her. The video shows Setlhodi treating an injured child in the hospital and the father and other people threatening her life.
Setlhodi said she tried to talk to the father after the results of a scan were delayed. "I was told to shut up because I'm a woman! He doesn't speak to women." She told him to stop being aggressive in front of her patients.
"(I'm) sworn at profusely not (by) one man' but three men. I'm not only verbally abused' but threatened to be dealt with and be shot. And raped, by the gestures indicated by the other man'" Setlhodi said.
She believes health professionals had been reduced to "doormats" and said on Facebook that she thought "long and very hard" about posting the video. Setlhodi said she has previously been verbally abused by men while on duty and "this is the last time I keep quiet about it". "Surely if patients can post videos of us 'neglecting' then clearly I can!!"
The behaviour of the men at Leratong Hospital has been strongly condemned by minister for the Public Service and Administration, Ayanda Dlodlo. Dlodlo is quoted in News24 as saying that she was deeply disturbed by the abuse and threats of physical violence that were directed at a public servant, working as a medical doctor, as seen in a video recently posted on social media.
Dlodlo said while she understood and sympathised with the frustration that came with having a loved one in hospital, but nothing could justify the harassment, threats of violence and the abuse meted out to Sethlodi. "The grotesque nature of these threats is extremely concerning, especially during Women's Month. This is the type of abuse that women have to contend with on a daily basis and we must condemn it collectively as a nation. The perpetrators that made those heinous threats should face the full might of the law," she said.
"We strongly urge our communities to reject all violence, especially gender-based violence. We wish to see mutual respect between public servants and the communities they serve," said Dlodlo.
According Sethlodi, the incident happened after a three-year-old was brought into the hospital's trauma and emergency unit, following a motor vehicle accident in the afternoon, reports News24. The child was seen by a doctor, taken for a scan and sent back to the emergency unit.
"Apparently the patient's father had been there since 14:00. The child hit his head and a scan was done. There was a delay in the results." A nurse repeatedly told the man that they were still waiting for the results. She said the man told the nurse "since you (are) just a mere junior, go and call someone more superior to you".
The report says the father had also demanded that his child be taken to a different health facility.
The hospital's CEO Grey Dube said the man was taken to the offices of the matron, where he was told that the child could not be released before observation of 24 hours because of the head injury. Sethlodi said she had also tried her best to calm the father down but instead, she was aggressively told to "shut up".
"He told me to shut up and asked me: 'Who do you think you are?' You must just shut up or otherwise, you won't leave this hospital. One family member also threatened me that he will shoot me and that they will be waiting for me."
The report says the man later stormed out of the hospital. Security officers tried to prevent him from leaving, but he also used a car to block the entrances of the hospital.
The man was given a refusal of health (RHT) form and left with his child.
Sethlodi said she feared for her life and felt unprotected at the hospital. "Every figure that I saw who passed me where I was stationed, I had to look to see if it was him or not. I was quite scared that he or his family member would come back and finish me off like they had been saying in the video."
When asked how she felt after the ordeal, Sethlodi is quoted in the report as saying: "I am still quite emotional about it and filled with so much anger that in this day and age (there) are so many killings around females and females are not being treated in a manner that they should."
Sethlodi has called on the Department of Health to not protect only female doctors, but all doctors. "When patients have (a) dispute against the system… we get called in and interrogated. It has turned into a vicious cycle where doctors are now being abused and patients are always right even when they are wrong."
"Doctors just need to forget that they are human and that they have feelings. I just think they (the government) must send out a strong message to say: 'Yes, we are behind our doctors and we will not condone such behaviour'."
According to the report, Dube said three security guards had been allocated to the emergency unit since. "There are plans to increase this number. A backup is always called when needed. If an event where an incident is above our capacity, the South African Police Service (is) called," Dube said.
[link url="https://www.timeslive.co.za/news/south-africa/2018-08-03-men-threaten-us-with-guns-rape-female-medic-and-doctor-speak-up/"]The Times report[/link]
[link url="https://www.news24.com/SouthAfrica/News/minister-condemns-abuse-directed-at-female-doctor-at-krugersdorp-hospital-20180804"]News24 report[/link]
[link url="https://www.news24.com/SouthAfrica/News/watch-shut-up-i-dont-speak-to-women-female-doctor-told-at-krugersdorp-hospital-20180802"]News24 report[/link]