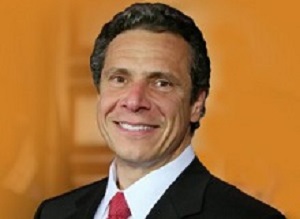 New York Governor Andrew Cuomo announced a plan last weekend to raise the minimum age for tobacco and electronic cigarette purchases from 18 to 21, reports Morgan Gstalter for The Hill.
The move aims to help prevent underage youth from obtaining tobacco and vapor products from their friends who are over 18, according to a statement from Cuomo's office.
Cuomo's plan will be included in the 2019 executive budget.
The proposal also calls for an end of sales in pharmacies because it "sends the incorrect message that tobacco products are safe," the governor's office added in its statement.
Tobacco use is the No. 1 cause of preventable death in the state and an increasing number of underage youth are using both traditional cigarettes and e-cigarettes, according to data from Cuomo's office.
From 2014 to 2018, youth use of e-cigarettes jumped 160 percent, from 10.5 percent to 27.4 percent. More than half of teens falsely believe that e-cigarette use is harmless, according to the governor.
"We have made great strides to stamp out teen smoking, but new products threaten to undo this progress to the detriment of millions of Americans. In New York, we refuse to stand idly by while unscrupulous businesses target our young people and put their very futures at risk," Cuomo said in a statement.
"With this comprehensive proposal, we are taking aggressive action to combat this very real public health crisis and curb the use of nicotine products before they result in deadly consequences for an entire generation of New Yorkers," he continued.
Several other states have implemented similar laws, including the bill signed by Massachusetts Governor Charlie Baker last year.
Raising the minimum age for tobacco purchases from 18 to 21 is favored by three out of four American adults, according to a study cited by the Centers for Disease Control and Prevention.
[link url="https://thehill.com/homenews/state-watch/425044-ny-governor-announces-plan-to-raise-age-for-tobacco-e-cigarette-sales-to"]New York governor announces plan to raise age for tobacco, e-cigarette sales to 21[/link]