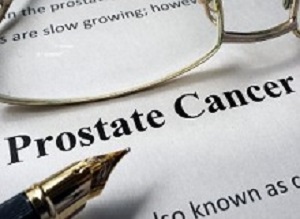 Radiotherapy on top of standard treatment, hormone therapy, could significantly increase survival in metastic prostate cancer, according to results from the Stampede trial of the Medical Research Council's clinical trials unit at University College London.
Prostate cancer is the most common cancer to affect men in the UK. About 47,000 are diagnosed every year and around 11,500 die. Significant numbers of men are not diagnosed until the cancer has spread, which reduces their chances of survival.
The report says the standard treatment for advanced or metastatic prostate cancer is hormone therapy drugs. "Until now, it was thought that there was no point in treating the prostate itself if the cancer had already spread because it would be like shutting the stable door after the horse has bolted," said the lead researcher of the study, Dr Chris Parker of the Royal Marsden Hospital in Surrey.
The trial, called Stampede and based at the Medical Research Council's clinical trials unit at University College London, investigated what would happen among about 2,000 men with advanced cancer if they were given radiotherapy as well as drugs. Half were given standard treatment and half the standard treatment plus radiotherapy to the prostate. Not everyone benefited. The radiotherapy did not help those whose cancers had spread more widely, but it did make a difference for those whose cancers had spread only locally into the nearby lymph nodes or bones.
The report says of those men, 81% survived for three years, compared with 73% who did not get radiotherapy. The results were announced at the European Society for Medical Oncology conference in Munich.
The improvement in survival may not seem large, but experts are quoted in the report as saying it could benefit around 3,000 men in England and very many more worldwide. Radiotherapy also has the advantage of being a low-cost addition to their treatment.
"Our results show a powerful effect for certain men with advanced prostate cancer. These findings could and should change standard of care worldwide," Parker said. "Unlike many new drugs for cancer, radiotherapy is a simple, relatively cheap treatment that is readily available in most parts of the world."
Professor Charles Swanton, the chief clinician of Cancer Research UK, which funded the trial, said: "This is a monumental finding that could help thousands of men worldwide. Stampede is making great strides in finding new ways to treat prostate cancer with previous results from the trial already changing clinical practice. Data released previously has led to docetaxel chemotherapy now being part of the standard of care for many men with prostate cancer.
"Adding radiotherapy to current treatment shows clear benefit for this subgroup of men with prostate cancer. We now need to investigate whether this could also work for other types of cancer. If we can understand exactly why these men benefit from the additional radiotherapy treatment, we could hopefully use this approach to benefit even more patients."
Summary
Background: Based on previous findings, we hypothesised that radiotherapy to the prostate would improve overall survival in men with metastatic prostate cancer, and that the benefit would be greatest in patients with a low metastatic burden. We aimed to compare standard of care for metastatic prostate cancer, with and without radiotherapy.
Methods: We did a randomised controlled phase 3 trial at 117 hospitals in Switzerland and the UK. Eligible patients had newly diagnosed metastatic prostate cancer. We randomly allocated patients open-label in a 1:1 ratio to standard of care (control group) or standard of care and radiotherapy (radiotherapy group). Randomisation was stratified by hospital, age at randomisation, nodal involvement, WHO performance status, planned androgen deprivation therapy, planned docetaxel use (from December, 2015), and regular aspirin or non-steroidal anti-inflammatory drug use. Standard of care was lifelong androgen deprivation therapy, with up-front docetaxel permitted from December, 2015. Men allocated radiotherapy received either a daily (55 Gy in 20 fractions over 4 weeks) or weekly (36 Gy in six fractions over 6 weeks) schedule that was nominated before randomisation. The primary outcome was overall survival, measured as the number of deaths; this analysis had 90% power with a one-sided α of 2·5% for a hazard ratio (HR) of 0·75. Secondary outcomes were failure-free survival, progression-free survival, metastatic progression-free survival, prostate cancer-specific survival, and symptomatic local event-free survival. Analyses used Cox proportional hazards and flexible parametric models, adjusted for stratification factors. The primary outcome analysis was by intention to treat. Two prespecified subgroup analyses tested the effects of prostate radiotherapy by baseline metastatic burden and radiotherapy schedule. This trial is registered with ClinicalTrials.gov, number NCT00268476.
Findings: Between Jan 22, 2013, and Sept 2, 2016, 2061 men underwent randomisation, 1029 were allocated the control and 1032 radiotherapy. Allocated groups were balanced, with a median age of 68 years (IQR 63–73) and median amount of prostate-specific antigen of 97 ng/mL (33–315). 367 (18%) patients received early docetaxel. 1082 (52%) participants nominated the daily radiotherapy schedule before randomisation and 979 (48%) the weekly schedule. 819 (40%) men had a low metastatic burden, 1120 (54%) had a high metastatic burden, and the metastatic burden was unknown for 122 (6%). Radiotherapy improved failure-free survival (HR 0·76, 95% CI 0·68–0·84; p<0·0001) but not overall survival (0·92, 0·80–1·06; p=0·266). Radiotherapy was well tolerated, with 48 (5%) adverse events (Radiation Therapy Oncology Group grade 3–4) reported during radiotherapy and 37 (4%) after radiotherapy. The proportion reporting at least one severe adverse event (Common Terminology Criteria for Adverse Events grade 3 or worse) was similar by treatment group in the safety population (398 [38%] with control and 380 [39%] with radiotherapy).
Interpretation: Radiotherapy to the prostate did not improve overall survival for unselected patients with newly diagnosed metastatic prostate cancer.
Authors
Christopher C Parker, Nicholas D James, Christopher D Brawley, Noel W Clarke, Alex P Hoyle, Adnan Ali, Alastair WS Ritchie, Gerhardt Attard, Simon Chowdhury, William Cross, David P Dearnaley, Silke Gillessen, Clare Gilson, Robert J Jones, Ruth E Langley, Zafar I Malik, Malcolm D Mason, David Matheson, Robin Millman, J Martin Russell, George N Thalmann, Claire L Amos, Roberto Alonzi, Amit Bahl, Alison Birtle, Omar Din, Hassan Douis, Chinnamani Eswar, Joanna Gale, Melissa R Gannon, Sai Jonnada, Sara Khaksar, Jason F Lester, Joe M O'Sullivan, Omi A Parikh, Ian D Pedley, Delia M Pudney, Denise J Sheehan, Narayanan Nair Srihari, Anna T H Tran, Mahesh K B Parmar, Matthew R Sydes
[link url="https://www.theguardian.com/society/2018/oct/21/prostate-cancer-radiotherapy-could-extend-thousands-of-lives-study-finds"]The Guardian report[/link]
[link url="https://www.thelancet.com/journals/lancet/article/PIIS0140-6736(18)32486-3/fulltext"]The Lancet article summary[/link]