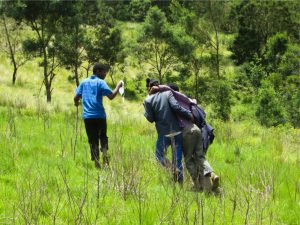 President Cyril Ramaphosa has demanded traditional leaders account for the high number of initiate deaths and amputations that overshadow traditional male circumcision every year.
A Daily Dispatch report says Ramaphosa's concern was revealed by Eastern Cape House of Traditional Leaders chair Mwelo Nonkonyana during the official launch of the winter initiation season in Emaxesibeni. Nonkonyana said Ramaphosa had demanded a comprehensive report detailing why boys continued to die in droves, despite the government pumping millions into trying to ensure there were no initiate deaths.
Nonkonyana said boys were being maimed and killed and scores ended up having penile amputations every year as a result of the rite. "The President is on our necks and needs answers now as to how we will change the situation. This has now become a national problem," Nonkonyana said.
While no initiate has died this season, Nonkonyana said 23 initiates died in the 2018 summer season. "Between 2012 and the 2018 summer season, over 400 initiates died and over 170 had penile amputations."
[link url="https://www.dispatchlive.co.za/politics/2019-06-11-cyril-demands-report-on-initiate-deaths/"]Daily Dispatch report (subscription needed)[/link]