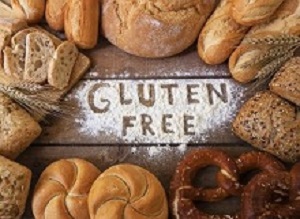 Even tiny amounts of gluten in foods are troublesome for people with coeliac disease, and restaurants may be the hardest places to avoid the protein, finds a study by Dr Benjamin Lebwohl, Celiac Disease Centre at NY-Presbyterian Hospital and assistant professor of medicine and epidemiology at Columbia Mailman School of Public Health. More than half of gluten-free pizza and pasta dishes in restaurants tested positive for the presence of gluten; about one-third of supposedly gluten-free foods had detectable gluten.
"Patients have long suspected that gluten contamination in restaurant foods is a frequent occurrence, and these results support that," said Lebwohl. "Our findings suggest that pizza, pasta and foods served at dinner were more likely to have a problem."
Lebwohl used data uploaded by users of the portable device Nima Gluten Sensor which restaurant patrons use to test foods. The manufacturer supplied 5,624 food tests by 804 users over 18 months. The research showed 32% of tests revealed detectable gluten in dishes that were supposed to be gluten-free.
Gluten-free pasta samples were positive in 51% of tests; gluten-free pizza contained gluten for 53%. Gluten was detected in 27% of breakfasts, 29% of lunches and 34% of dinners.
There are limitations to the data, notes Lebwohl. "Users may have uploaded results that surprised them the most." Also, the device is very sensitive. To be labelled gluten-free in the US, a product must contain less than 20 parts per million. "The device can detect levels as low as 5 to 10 ppm, which most do not consider clinically significant, so a 'gluten found' result does not necessarily mean 'unsafe for celiac disease.' The device also does not detect certain forms of gluten, such as fermented gluten. So, both false positives and false negatives will affect this estimate."
Lebwohl suspects that gluten-free foods are inadvertently contaminated, and "the solution may be better education for food preparers."
Abstract
Introduction: Adherence to a gluten-free (GF) diet is the mainstay of therapy for celiac disease. Until now, those wishing to avoid gluten in restaurants had to rely on menu labels, word of mouth, intuition, and restaurant workers' advice, with a relative dearth of supporting data. We used crowd-sourced data from users of a portable gluten detection device to estimate rates of, and identify risk factors for, gluten contamination of supposed GF restaurant foods.
Methods: We analyzed data from a portable gluten detection device (Nima), collected across the United States during an 18-month period by users who opted to share the results of their point-of-care tests. Data were sorted by region, time of day, median household income in the restaurant's vicinity, restaurant genre, and food items. We used the χ2 test for bivariate analysis and multiple logistic regression for multivariate analysis to identify predictors of gluten detection in restaurant food.
Results: There were 5,624 tests, performed by 804 users, in the examined period. Gluten was detected in 32% of GF labeled foods. Rates of gluten detection differed by meal, with 27.2% at breakfast and 34.0% at dinner (P = 0.0008). GF labeled pizza and pasta were most likely to test positive for gluten, with gluten detected in 53.2% of pizza and 50.8% of pasta samples. On multivariate analysis, GF labeled food was less likely to test positive for gluten in the West than in the Northeast United States (odds ratio 0.80; 95% confidence interval 0.67–0.95).
Conclusions: This study of crowd-sourced data suggests that a substantial fraction of GF labeled restaurant foods contain detectable gluten. Although the highly sensitive Nima device may detect gluten at levels <20 parts per million (ppm), leading to gluten exposure of unknown clinical significance, our findings raise a potential concern. In addition, our findings of higher rates of gluten detection in pizza and pasta provide practical data when providing dining strategies for patients with celiac disease.
Authors
Benjamin A Lerner, Lynn T Phan Vo, Shireen Yates, Andrew G Rundle, Peter HR Green, Benjamin Lebwoh
[link url="https://www.mailman.columbia.edu/public-health-now/news/study-measures-gluten-gluten-free-labeled-restaurant-food"]Columbia University Mailman School of Public Health material[/link]
[link url="https://insights.ovid.com/crossref?an=00000434-900000000-99711"]American Journal of Gastroenterology abstract[/link]