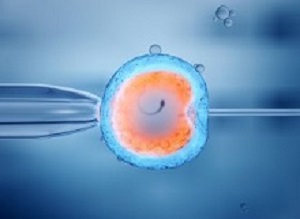 Judge Judith Cloete ruled in the High Court in Cape Town that a 36-year-old woman could use her late husband's frozen sperm for a 'posthumous conception', an issue not specifically dealt with in the law.
The woman, who can be identified only as NC, approached the court for certainty because the law does not specifically deal with posthumous conception. The fertility clinic that had been storing her late husband's sperm since 2013 did not oppose her application. NC married her husband, "TC", in 2008, and TC had semen frozen in 2013 when he was diagnosed with cancer and needed chemotherapy.
"We decided that should TC not survive the cancer, I should continue with our plans to have children using TC's sperm," NC said in court papers.
Her husband died a year ago, aged 47, and by July she said she felt ready to have the child that "TC and I had dreamt about". The woman said that she had mixed emotions about the judgment. "I am relieved, excited and sad. Relieved that the application was successful and excited that I am a step closer to fulfilling a dream. But I am sad that my husband is not here to share this with me."
The report says a pregnancy would be life-threatening for her due to a kidney condition, so she has found a surrogate mother. "On Monday both the surrogate mother and myself will see a doctor to start the medical checks with her. As soon as she's cleared with the physician, we will both have a psychiatric evaluation done. Then I will apply to the court for a surrogacy agreement."
In a different reproductive rights matter, The Times report says Charlotte Romanik, 30, of Johannesburg, spent two weeks fighting with her medical aid about having eggs harvested after she was diagnosed with breast cancer that had spread to her lymph nodes. Her doctors sent two motivation letters to Discovery Health but it denied her request for funding. Desperate to go ahead, she took out a loan and her father sold possessions to raise R42,000.
The treatment was unsuccessful, and now Romanik cannot stop wondering whether the fortnight she spent fighting with Discovery was critical. 'Those two weeks might easily have made all the difference. Cancer is all about timing, and so is a fertility process,' she said.
The report says the battle Romanik fought is also being waged by the Infertility Awareness Association of South Africa, which says medical aids' exclusion of fertility treatment is unacceptable. CEO Meggan Zunckel said: "We have lobbied, and continue to do so. Medical aids continue to exclude infertility in general, even if it is a result of cancer treatment. Infertility is the only disease listed on (Discovery's) exclusion list."
Discovery Health principal officer Nozipho Sangweni said assisted reproduction "in any form" was not covered by the scheme. "Members can, however, elect to use their day-to-day benefits to cover these services,' she said. Most medical schemes took a similar approach," said Sangweni.
[link url="https://account.newspaperdirect.com/epaper/accountingloginse2.aspx?returnurl=%2fepaper%2fpageview.aspx%3fissue%3d11072018012800000000001001%26page%3d10%26articleid%3dd00731c4-f19c-417e-a096-20a7caf61df1%26articlekey%3dEiG%252fd9WZLWn%252fKWGMgIafgQ%253d%253d%26previewmode%3d2"]The Times report (subscription needed)[/link]