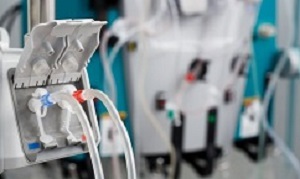 An  Ethiopian asylum seeker who was after three months of treatment denied dialysis  at Helen Joseph Hospital in Johannesburg because she lacks the "appropriate" documentation, has again placed the policies of the SA Department of Health of foreign nationals under judicial scrutiny. According to a Sunday Times report,  Alem Bazabe Ereselo turned to the courts for help.
But, the report says, on Friday last week, her urgent application to compel the hospital to provide treatment was removed from the urgent roll in the High Court (Johannesburg) to allow the Health Department and the hospital to finalise their response papers. The lawyer representing Ereselo, Robin Lenahan of Lawyers for Human Rights (LHR), said this was only approved on the understanding that Ereselo will continue to receive treatment until – at the very least – the finalisation of the case.
The report says the Gauteng Health Department was approached for comment on the proceedings against the hospital, and about its policy on medical treatment for asylum seekers. The department's Vuyo Sabani said it could not comment because the matter was sub judice.
[link url="https://www.timeslive.co.za/sunday-times/news/2019-05-12-hospital-cuts-off-life-saving-dialysis-for-asylum-seeker/"]Sunday Times report[/link]