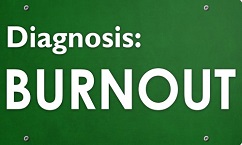 South Africa may be slowly changing the way it speaks about suicide but mental health issues among medical professionals rarely make the headlines. Two new studies show high levels of stress and burnout.
For health workers, life and death decisions are just a part of the job. But long hours, heart-breaking cases and tough working conditions can take their toll – and, says a Bhekisisa report, medicine still isn't talking about mental health when it comes it its own.
Stellenbosch University journalism professor Lizette Rabe's son, a medical student, had plans of getting his own apartment and a dog when she lost him to suicide. "Ten days before his death, I still had to buy him not one, but two pairs of the shoes he liked wearing in hospital. He was to do his fourth-year internship, at the end of the academic year, at a mission hospital in Tanzania", is quoted as saying in 2017.
Rabe later set out to destigmatise the way suicide is spoken about, changing the way many South African media outlets report on suicide. Now, some organisations have adopted the phrase "died of suicide" – much like people die of cancer – instead of the more stigmatising term "committed suicide". This move was particularly important for Afrikaans-language outlets, the term often used for suicide is "selfmoord", which directly translated into English is "self-murder".
In 2018, researchers from Ariadne Labs, Brigham and Women's Hospital and Harvard TH Chan School of Public Health, found Free State nurses had the highest documented prevalence (at least 98%) of emotional exhaustion and depersonalisation – or having unfeeling and impersonal responses towards patients. These figures dated back to a 2008 study that noted the systematic review published on the website, Gates Open Research. The site is a peer-reviewed, open access portal for research funded by the Bill & Melinda Gates Foundation.
The report says although research into burnout was common in higher income countries, authors said there is a dearth of similar studies from middle- and especially low-income countries. A smaller but more recent study conducted among about 70 North West doctors by researchers at University of Limpopo (Medunsa Campus) and Mafikeng Provincial Hospital found that more than a quarter reported being so stressed that they were at risk of burnout or depression.
The report says statistics such as these are why a group of Australian doctors came up with an annual campaign — and hashtag #CrazySocks4Docs — to let doctors battling with mental health issues know they weren't alone. The report says since then, doctors across the globe wear colourful, silly socks to show their solidarity
The campaign has gone global from Malawi.
Abstract 1
Background: Primary health care (PHC) systems require motivated and well-trained frontline providers, but are increasingly challenged by the growing global shortage of health care workers. Burnout, defined as emotional exhaustion, depersonalization, and low personal achievement, negatively impacts motivation and may further decrease productivity of already limited workforces. The objective of this review was to analyze the prevalence of and factors associated with provider burnout in low and middle-income countries (LMICs).
Methods: We performed a systematic review of articles on outpatient provider burnout in LMICs published up to 2016 in three electronic databases (EMBASE, MEDLINE, and CAB). Articles were reviewed to identify prevalence of factors associated with provider burnout.
Results: A total of 6,182 articles were identified, with 20 meeting eligibility criteria. We found heterogeneity in definition and prevalence of burnout. Most studies assessed burnout using the Maslach Burnout Inventory. All three dimensions of burnout were seen across multiple cadres (physicians, nurses, community health workers, midwives, and pharmacists). Frontline nurses in South Africa had the highest prevalence of high emotional exhaustion and depersonalization, while PHC providers in Lebanon had the highest reported prevalence of low personal achievement. Higher provider burnout (for example, among nurses, pharmacists, and rural health workers) was associated with high job stress, high time pressure and workload, and lack of organizational support.
Conclusions: Our comprehensive review of published literature showed that provider burnout is prevalent across various health care providers in LMICs. Further studies are required to better measure the causes and consequences of burnout and guide the development of effective interventions to reduce or prevent burnout.
Authors
Sagar Dugani, Henrietta Afari, Lisa R Hischhorn, Hannah Ratcliffe, Jeremy Veillard, Gayle Martin, Gina Lagomarsino, Lopa Basu, Asaf Bitton
Abstract 2
Introduction: Stress and burnout are common among healthcare professionals, including doctors and nurses. Work-related stress rates among the general working population average 18%, while among doctors the rate is reported to be around 28%. Stress in doctors can result in multiple negative consequences. Detecting stress early may have positive outcomes for doctors, their families and the patients they care for. There is growing concern about stress in doctors working in public hospitals, yet there is a paucity of studies on stress among these doctors in South Africa.
Methods: A cross-sectional, descriptive study using a self-administered, standardised questionnaire (12-item General Health Questionnaire (GHQ-12)) was conducted among medical doctors working in four hospitals of the Ngaka Modiri Molema (NMM) district, North West province. The research questionnaire was distributed and returned anonymously to ensure confidentiality.
Results: Of the 67 doctors in the study, 34 (51%) were found to be stressed; 18 (27%) of the participants were highly stressed (morbidly stressed). This result was compared with figures obtained by Govender in an earlier study conducted among private general practitioners in KwaDukuza, KwaZulu-Natal, in which 38% were stressed according to the GHQ-12; 23% of the subjects were morbidly stressed.
Conclusion: The rate of stress among doctors working in the four hospitals of the NMM district is higher than that found in other studies, which report a stress prevalence of 28 – 38% among doctors.
Authors
I Govender, E Mutunzi, H I Okonta
A doctor in Johannesburg has, meanwhile, started a conversation about how medical professionals often struggle with mental illness. "Mental illness is rife among doctors but is a silent killer. We are too scared to admit when we are drowning' because come on' we are generally the top achieving' highest paid' smartest individuals in the population'" Dr Mori Boshomane wrote on Facebook. The Times reports that her post' on 1 June' marked a day of awareness about mental illness among doctors. "And sadly' admitting that we are depressed' anxious' bipolar' overwhelmed or not coping are a no-no because our very own colleagues will label us as being 'weak''" she added.
The report says Boshomane tackled the issue of depressed medics' sharing how doctors sometimes used alcohol' marijuana and prescription pain killers to deal with their problems. In her post' which has since gone viral' she revealed that problems for medics did not only begin when they started practising.
"In my final year of med school' my classmate jumped off a 13-storey building the day before a block test. She died'" Boshomane said. "In our first year of internship' another one of my classmates committed suicide. A year later' a guy a year behind me in med school injected himself with a lethal dose of potassium in his room…'" she wrote. "A number of times' we've had to talk some of our colleagues and friends out of wanting to end it all."
The report says she described some of the pressures that drove doctors over the edge. "We work 36-hour shifts. We are forced to move on from declaring babies dead as if nothing happened. We deal with rape' murder and other low points of humanity day-by-day. "All of this aside from the fact that some of us also have families to take care of and academics to deal with'" she said.
"Please know that although we tend to portray a very well put-together image' many of us are dealing with quite a lot behind the scenes'" Boshomane said.
The report says another doctor' Alastair McAlpine' took to Twitter to add his voice to the conversation. "The truth is' being a doctor' especially in crazy South Africa, is not easy' and docs have a high incidence of mental health issues'" McAlpine tweeted.
"I found out first-hand how difficult it can be to be open about mental illness' when I discussed my own struggles in the wake of Chester Bennington's suicide. "In return' I got mocked and insulted by a journalist' who thought this sort of behaviour was 'funny''" he said.
Bennington was the frontman for rock band Linkin Park. He hung himself after what his wife said was a lengthy battle with depression. "So if you see anyone out there (especially a healthcare worker) struggling' remember that we're human' too' and often have to put up with the worst of humanity'" McAlpine said.
The report says another doctor tweeted how a person with depression could be assisted. "You don't have to like that we are unwell. Trust me' we certainly don't'" she said. "But make sure we know that you can sit with our brokenness. That we don't have to make you feel better. And if you don't understand' for gods' sakes' research it'" she added.
The report says it has reached out to the national department of health about the extent of mental health issues affecting staff in the medical field.
[link url="http://bhekisisa.org/article/2018-06-07-00-whats-left-unsaid-medicine-and-mental-health"]Bhekisisa report[/link]
[link url="https://gatesopenresearch.org/articles/2-4"]Gates Open Research abstract[/link]
[link url="https://sajp.org.za/index.php/sajp/article/view/337/303"]South Africa Journal of Psychiatry abstract[/link]
[link url="https://www.timeslive.co.za/news/2018-06-04-mental-torment-rife-in-medical-field-says-johannesburg-doctor/"]The Times report[/link]