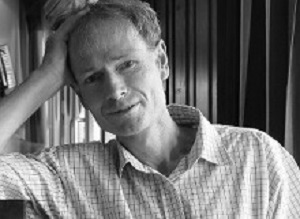 Professor Sean Davison, charged on three counts of premeditated murder for allegedly assisting three people with debilitating physical conditions but mentally competent, and at their request, to end their lives, is a victim of a failure of South Africa's legal process, constituting a grave injustice, writes Willem Landman, board member of Dignity SA, an independent non-executive director of the Ethics Institute of SA and professor extraordinaire of philosophy at the University of Stellenbosch in a report in The Times. He says this can be explained with reference to the Hartmann case of 1975.
Landman writes: "Dr Albie Hartmann was a general practitioner in Ceres. His 87-year-old father was dying of prostate cancer and other complications set in. A hospital nurse administered a high dosage of morphine on Hartmann's instruction. Shortly thereafter, Hartmann administered more morphine, as well as pentothal, and his father died within minutes.
"Hartmann was charged with murder in the Supreme Court in Cape Town. Since all the elements of the crime were present, Judge Louis van Winsen had to find him guilty. However, the judge concluded that 'this is a case, if ever there was one, in which, without having to be unfair to society, full measure can be given to the element of mercy'.
"Crucially, the judge had the freedom to sentence Hartmann to one year's imprisonment. His prison sentence was, however, suspended until 'the rising of the court' and he was a free man from the moment the judge left the courtroom."
Landman writes: "Comparing the Hartmann judgment with Davison's upcoming trial, two considerations illustrate the injustice being done to Davison. First, since Davison, a murder accused, is now subject to a minimum sentence. Premeditated murder carries a mandatory punishment of life imprisonment, falling in the same category as gang rape, airline hijacking, and rape where the rapist knew they were HIV positive.
"Removing a judge's sentencing discretion in effect means that a court cannot accommodate any difference between murder committed with evil intent and assisted dying (assisting suicide and voluntary euthanasia). Surely, the legislator could not have foreseen an application of mandatory punishment so devoid of an understanding of the pathos of terminal suffering, compassion and common sense.
"We have regressed since Hartmann, at least in respect of sensitivity of sentencing to the reality of suffering and dying. Davison is incomparably worse off than Hartmann, and that constitutes a grave injustice.
"Moreover, Hartmann presumably did not know his father's prior wishes and performed involuntary euthanasia. By contrast, Davison's 'victims' allegedly voluntarily pleaded (consented) to be assisted with dying since they were incapable of ending their own lives. But this distinction is of no consequence to our law and does not help Davison. It compounds the injustice being done to him.
"Second, two decades after the Hartmann judgment we acquired constitutional rights that ought to inform our law in respect of assisted dying, thus taking care of the inappropriateness of regarding it as murder with its attendant minimum sentence.
However, we have failed to explore systematically those rights as they apply to assisted dying. This constitutes an inexcusable injustice by omission.
"The Supreme Court of Appeal (SCA), no less, has much to say in this regard. In the Stransham-Ford appeal (2016), a full bench of five SCA judges foresaw the following happening: 'When an appropriate case [not an urgent application] comes before our courts the common law will no doubt evolve in the light of the considerations outlined there [principles already embedded in our common law and our constitutional rights] and the developments in other countries.'
"The SCA then asks: 'Would the more appropriate remedy be that adopted by the Canadian Supreme Court of a declaration of incompatibility (between the common law and our constitutional rights) joined with a suspension of the order to enable parliament to remedy the deficiency?'
"So, the SCA foresees a court bringing a deficiency in our common law regarding assisted dying to parliament's attention for it to remedy that deficiency by decriminalising (one or both forms of) assisted dying through legislation, thus aligning our common law with our constitutional rights.
"Parliament would then need to take notice of the growing public consensus that assisting someone to die – in the appropriate circumstances and in terms of strict guidelines – is morally justified. Recent and ongoing legal developments in other jurisdictions – such as the US and Canada – will then also be considered.
"How, then, could Davison be put on trial while such a 'deficiency' requiring a 'remedy' exists in our law, something parliament has failed to rectify in the past almost quarter of a century since the adoption of our 1996 constitution?
"Moreover, since 1999, parliament likewise failed to act upon the recommendations of the SA Law (Reform) Commission – appointed by President Nelson Mandela and chaired by chief justice (Ismail) Mahomed – that our law regarding end-of-life decisions be reviewed.
"Unlike other groups, dying individuals' constitutional rights have not been appropriately recognised in our law, in contrast with groups that have an interest in practices such as termination of pregnancy, the abolition of the death penalty or polygamous and same-sex unions.
"Simultaneously with the Davison case, the case of Dieter Harck will be heard in the North Gauteng High Court. Harck, suffering from advanced motor neurone disease, asks the court to be allowed to be legally assisted with dying when the appropriate time arrives. This is not an urgent application, hence all salient considerations will be argued in court."
Landman writes: "The current legal vacuum requires that Davison's case be handled differently. Either it should somehow be joined with the Harck case or put on ice while that case winds its way through our courts, presumably eventually to the Constitutional Court.
"The most honourable approach, however, would be to drop charges against Davison, or at least to press a lesser charge."
[link url="https://www.timeslive.co.za/ideas/2019-05-24-opinion-a-victim-of-law-the-injustice-of-davison-murder-charges/"]The Times report[/link]