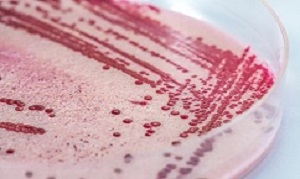 The SA death toll from listeriosis has risen to 164, with nearly 900 documented cases in laboratories and half the fatalities being infants under a year old. But, reports the Daily Maverick, the disease remains poorly understood and officials have yet to implement set guidelines for its prevention and handling.
"There is ongoing surveillance to determine the cause of the outbreak," said Gauteng MMC for Environmental Affairs, Dr Mpho Phalatse, as the Gauteng Department of Environmental Affairs kicked off an awareness campaign at the Bara Taxi Rank in Soweto on Monday.
The report says Gauteng has been the province hardest hit by the disease – 26 have been claimed in Johannesburg and 28 in Tshwane. The causes of the listeriosis outbreak remain unknown, and Phalatse said a lack of awareness had contributed to the number of deaths to date. "People don't know what to do," she said. She added that it remained difficult to perform a conclusive diagnosis. Further analysis was still necessary in order to provide a deeper understanding of the disease.
The report says listeria can be spread to people by several different methods. Eating food contaminated with the bacteria, such as through raw (unpasteurised) milk or contaminated vegetables, is often a source for cases. In the meantime, contaminated foodstuffs had been removed from shelves as a safety measure.
The department has yet to determine a set of guidelines for the conduct of retail owners and buyers, said Phalatse. However, she added, all food products found to be contaminated would be confiscated and the place of origin shut down.
The report says retailers expressed their concern over the lack of specific guidance. One store owner, who spoke anonymously, said he appreciated the department's efforts, but argued it was an exercise in futility if there were no laws or by-laws in black and white to govern the conduct of retail owners and other buyers. "A pamphlet does not carry the same weight as a law that is written down. Those laws or by-rules must also be strictly implemented," he said.
Phalatse said it was not the department's approach to shut down people's businesses as they also contributed to the country's economy. "Our approach is to work with retail owners ad buyers. They are an important part of the economy," Phalatse said. She further argued that it would not make sense to suddenly implement stringent measures a year after the disease had broken out. Rather, she urged a focus on the risk factors and preventing further infections by creating awareness of how to limit the spread of the disease. Phalatse said: "Our message is that people should handle food correctly. It's vital that now they know there is an outbreak, this means health officials are aware and residents will be alerted to the warning signs."
Phalatse cautioned against anything that grows under the soil as a potential risk for listeriosis. She urged citizens to be aware of the threat of contamination. Hygiene was essential, she added. The report says elaborating on risk factors, Phalatse said the most vulnerable groups are people less than 28 years of age, people living with diseases such as TB and HIV/Aids, and people over 65 years old. Phalatse said these groups of people "need to take extra care".
Environmental affairs manager for the Soweto region, Nontsikelelo Letsosa, reiterated the importance of raising awareness. "We felt for now we should focus on awareness. I think we will go as far as taking samples in some outlets. If it's necessary to hold some outlets accountable, I'm sure the officials might do that too," Letsosa said. She five campaigns had been held so far around Soweto.
With regard to people's response to the awareness campaigns, Letsosa said the campaign was working, but also that too many people were still not aware of the outbreak. The report says 28-year-old caregiver Lesego Latola is one of those who did not understand the disease prior to the awareness campaign. "So far, I understand (what is being explained)," she said. "Initially I didn't understand what this was all about. I only heard that lots of people had died from this listeriosis, but now I have an idea what it is and how I can guard against it. I will spread the word to others as I also work closely with communities," Latola said.
Asked how people were responding to the awareness campaign, one of the listeriosis educators said: "People are not aware of the disease, but they are very eager to know. Disseminating the information has looked very productive so far," she said.
The fight against listeriosis is not without challenges. The report says according to Phalatse, some of the biggest challenges include the huge volume of samples, which results in a backlog. The other main challenge is the unavailability of professionals to conduct analysis.
Another problem was not recognising the disease as a notifiable disease much earlier. "The disease would have been easier to pick up had it been declared a notifiable disease earlier. Health Minister Dr Aaron Motsoaledi categorised the disease as notifiable in December 2017. Dozens had already died from the disease then, while hundreds of cases were detected."
Asked if the nation should be scared, Phalatse said: "We shouldn't be scared. Listeriosis is a treatable and preventable disease. I plead with the nation to heed the awareness that has been rolled out." However, she acknowledged that the department was "very concerned". "We are very concerned because the disease is so easy to ignore," she said. "That is our main concern, and that is why we are consulting with residents."
The report says in over a year since the first laboratory confirmed cases in January 2017, little progress has been made in determining the initial cause of the outbreak. However, while various samples undergo analysis to determine the cause, officials are convinced that a much stronger message needs to be communicated in order to prevent further fatalities.
Gauteng's MEC of Economic Development, Environment, Agriculture and Rural Development Lebogang Maile (MPL) notes the latest findings released by the National Institute of Communicable Diseases (NICD). "The findings are quite worrying and disturbing; and this requires our veterinary services to be vigilant at facilities that fall within their scope in terms of the legislative frame-work and play their part in containing the spread of this bacterium in the province."
The Department of Health has proffered the five keys of prevention which are available on their website (www.health.gov.za).
To date the department has instituted the following action; samples have been taken from all active abattoirs in Gauteng and where necessary deep cleaning has been instituted.
The Gauteng Department of Agriculture and Rural Development's (GDARD's) veterinary service are hard at work to avert the spread of the bacterium in the province. A dedicated team of able men and women has devised a comprehensive strategy for the province, working in collaboration with relevant stakeholders and affected parties.
"Even though the findings are scary, we have the situation under control in the province. The report from our Veterinary Services shows that we have the situation well under control, and we urge everybody to support our initiatives", continued MEC Maile.
Maile has urged Gautengers to adhere to basic food hygiene principles as outlined in the World Health Organisation's 'Five Keys to Safer Food' programme.
GDARD is working with other relevant stakeholders continues to monitor and coordinate the outbreak response plan.
The victims of South Africa's massive listeriosis outbreak are being asked by the NICD to list every single thing that they have eaten in the past month, in an attempt to pinpoint the source, reports The Times.
The report says contracted by eating food containing the listeria pathogen, listeriosis is by far the most deadly of food-borne diseases. Given the scale of the mystery outbreak, it has led to what one delegate termed "listeria hysteria", at a listeriosis workshop hosted by the South African Association of Food Science and Technology (SAAFoST) in Johannesburg. While patés, soft cheeses and guacamole have been found to be the source in listeriosis outbreaks in other countries, our outbreak is unlikely to be a "high-end luxury food item", said the NICD's Dr Juno Thomas at the workshop. "So far, our epidemiological investigation team has interviewed about 60 listeriosis victims to find out what they ate, day by day, during the month before they became symptomatic, in an attempt to identify patterns of consumption and indicate what we can eliminate," Thomas said. "None had eaten smoked fish, for example."
Food safety expert and SAAFoST president Lucia Anelich said in the report that given that a single, unique "homegrown" strain of listeriosis was identified in more than 90% of the confirmed cases, it was likely that the source was a single food product or range of food products consumed often and by both rich and poor across South Africa. "Cold meats, for example, range from viennas and polony to more expensive slices of ham," she said. As listeria is killed during the cooking process, the culprit is thought to be a ready-to-eat food, fruit, or vegetables.
According to the report, attorney Janus Luterek told workshop delegates that his work had led him to believe that the offending product would be traced back to irrigation water that was not properly treated. A few food scientists in the room agreed with him.
"Keep your insurance up to date," Luterek told the attending food producers, "because when the claims come they will be huge, as in a Boeing 737 crashing and everyone on board dying."
The World Health Organisation (WHO) has sent a food safety expert, an epidemiologist with listeriosis experience and a communication specialist to South Africa to help identify the source of the outbreak. The report says a WHO spokesperson was quoted in an industry publications this week as saying the body was working on a "strong lead", with laboratory results pending.
Speaking at the workshop, Thomas said food safety legislation was fragmented, outdated and inappropriate for South Africa. "We need a dramatic overhaul of our legislation and the entire food safety system," she said. For example, she said, there were fewer than 2,000 environmental health practitioners, responsible for monitoring all food outlets from restaurants to informal vendors, but the WHO recommended that South Africa needed 5,000 of them.
Several presenters mentioned the need for better cooperation between the government departments and organisations responsible for food safety – including health; agriculture, forestry and fisheries; trade and industry; and the Consumer Goods Council.
[link url="https://www.dailymaverick.co.za/article/2018-02-21-listeriosis-crisis-as-death-toll-rises/#.WoztfkxuJYc"]Daily Maverick report[/link]
[link url="http://www.polity.org.za/article/sa-gauteng-government-working-tirelessly-to-avert-the-"]Gauteng Provincial Government material[/link]
[link url="https://www.timeslive.co.za/news/south-africa/2018-02-15-sa-gripped-by-listeria-hysteria-as-hunt-for-source-continues/"]The Times report[/link]
[link url="http://www.nicd.ac.za/wp-content/uploads/2018/02/NICD_Situation_update_on_listeriosis_outbreak_South_Africa_20-February_2018.pdf"]Listeriosis situational report[/link]