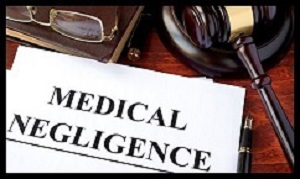 Gauteng Health has warned employees it may recover some of the billions in damages claims it is facing from those responsible for the medical negligence, reports TimesSelect.
Department head Professor Mkhululi Lukhele says in a recent staff circular that the department "cannot continue" to allow a situation where legal claims stand at half of its annual budget of R50.8bn. Lukhele said the claims were mainly due to the negligence of employees who did not adhere to the various rules and prescripts when executing their duties.
He cited case law stating that if an employee were found to be negligent, the head of the department had a duty to recover losses or damages from that employee. He said in cases where the employee denied liability, those would be referred to the state attorney 'for legal action', should it be deemed economical.
The report quotes labour law expert, attorney Justin Klingbeil, as saying that the department "cannot unilaterally make deductions against a salary of an employee to satisfy a judgment granted against the department. The employee must be cited as a defendant in a legal action if they intend pursuing this recourse, so the employee can raise a defence."
"The fact that medical negligence cases tend to have several compounding acts of negligence which may include the acts of nursing staff and so on, those affected should consider taking out … indemnity insurance, as they may be held liable for a judgment running into millions," he said.
[link url="https://select.timeslive.co.za/news/2019-09-03-gauteng-to-make-doctors-nurses-pay-out-of-own-pockets-for-liability-claims/"]Full TimesSelect report[/link] (Subscription needed)