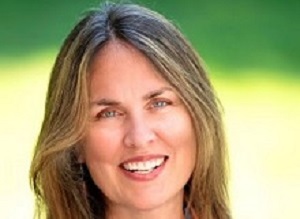 Having survived a decade of drink and drugs as a young woman, neuroscientist Professor Judith Grisel focused all of her determination on writing a book about addiction. Rebecca Schiller interviewed her about Never Enough: The neuroscience and experience of addiction, for an article published by The Guardian last weekend.
When Professor Judith Grisel sat down to write her book Never Enough (a guide to the neuroscience of addiction that has been her life's work), she didn't expect to share so much of her own story. Nevertheless the resulting chapters are a collision of the personal and professional, detailing the deep links between her work life and the decade of drug and alcohol addiction that almost destroyed her.
On paper, Grisel was an unlikely candidate for going off the rails. One of three children, she describes a privileged upbringing in a progressive, suburban area of New Jersey. With an airline pilot father and a mother who was a registered nurse, Grisel remembers growing up in a "perfect-looking family".
As her research would go on to help demonstrate, there was no single factor that predicted her drug problems. Neuroscientists have found a complex blend of nature and nurture at work in addictive tendencies and their research shows that many genetic, epigenetic and environmental factors work together in complex ways that often remain elusive.
"Why me?" is the question that underpins much of Grisel's research, and she continues to wonder why friends who drank heavily with her in high school were spared addiction.
In Never Enough she offers a smorgasbord of theories behind her own and others' predisposition to addiction: an "extreme" personality and love of risk-taking, trying drugs at a young age, lower levels of endorphins in the brain, potential hypersensitivity to the neurological rewards of drugs alongside, more surprisingly, her own parents' strict response to her behaviour…
Full article on The Guardian site
[link url="https://www.theguardian.com/lifeandstyle/2019/aug/24/the-science-of-addiction-a-personal-struggle-to-kick-cocaine-gives-a-neuroscientist-unique-insights"]The science of addiction: A personal struggle to kick cocaine gives a neuroscientist unique insights[/link]