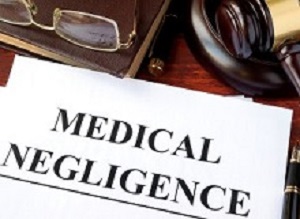 The State Liability Amendment Bill, aimed at reducing lump sum payments by medical schemes in medical negligence cases, has finally made its way to Parliament. The Justice Committee has invited written submissions on the Bill, which was approved by Cabinet in May, notes the Cape Times.
The Bill aims to provide "structured settlements for the satisfaction of claims against the State as as result of wrongful medical treatment of persons by servants of the State".
"The Bill is promoted in the interim pending the outcome of the larger investigation into medico-legal claims by the South African Law Review Commission.
"The memorandum to the Bill says the surge in medico-legal claims places an increasing strain on the budgets of provincial hospitals. The introduction of structured payments is intended to reduce the impact of lump sum payments."
According to the report, the memorandum also says periodic payments would require provincial hospitals to have necessary capacity to administer the payments.
In March last year, National Treasury told Parliament that medical claims against the State increased from R28bn to R43bn. It was reported at the time that Gauteng paid R2.9bn in settlements, KwaZulu-Natal R243m and the Eastern Cape R210m.
At the time the Cabinet approved the Bill, Communications Minister Nomvula Mokonyane said the amendments to the State Liability Act would increase the financial resources available to provincial hospitals to provide healthcare services.
"What the Bill seeks to do is make sure that the consequences and issues of liability must be to the benefit of the patient. Secondly, it must come in different packages and not just in one form."
The report says according to the Bill, successful claims above R1m will be paid in "structured settlements", which may provide for past expenses and damages, necessary immediate expenses and periodic payments.
"Where the State is ordered to provide future medical treatment, the public health establishment must be compliant with standards and norms."
[link url="http://capetimes.pressreader.com/cape-times"]Cape Times report (subscription needed)[/link]
[link url="http://pmg-assets.s3-website-eu-west-1.amazonaws.com/1/state_liability.pdf"]Bill[/link]