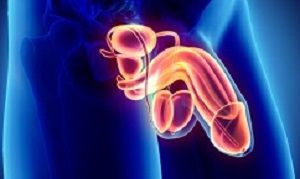 Circumcision is a proven intervention that reduces the chance of contracting HIV by 60%, but a study has found that medically circumcised older men in Mpumalanga had a higher rate of HIV than uncircumcised men. A possible explanation is that men are taking greater sexual risks after circumcision.
Business Day reports that the findings appear to suggest that it needs to be communicated to both men and women that circumcision does not offer 100% protection against HIV.
The study was conducted by Indiana University professor Molly Rosenberg and Till Barnighausen from the Harvard TH Chan School of Public Health, together with professors Kathleen Kahn and Stephen Tollman from the Wits Rural Health in Transition and Agincourt Research Unit.
The researchers surveyed about 2,345 Mpumalanga men, who were 40 years and older.
Rosenberg and Barnighausen say it is important to note that circumcision still works to reduce the risk of contracting HIV, with more than 27 studies showing this.
Three independently conducted randomised controlled studies previously showed circumcision reduces the risk of HIV by 60%. Two had to be stopped early as circumcision worked so well to reduce the chance of catching HIV, it became unethical not to offer circumcision to the men who were not getting it in the trials.
However, the report says, in this latest study, the result was the opposite to what was expected by researchers. Men who reported being circumcised in hospital through voluntary medical male circumcision when older had an HIV prevalence rate of 31%, meaning that almost one in three men were positive.
There are three possible theories for the counterintuitive finding, Rosenberg and Barnighausen explained.
The report says the first of their three theories is that HIV positive men are opting for circumcision at higher rates. This may be because they may already be going to clinics and getting antiretrovirals, and then make use of other services available at the clinic.
The second theory is that men who are at higher risk of contracting HIV because they have many sexual partners or do not like using condoms, opt for circumcision because they think it is a safe solution. However, they then still get HIV from unprotected sex.
It could also be, still in accordance with the second theory, that men engage in riskier sexual behaviour after circumcision because they know they are at decreased risk.
However, the researchers say in the report that the second theory is probably the least likely explanation because multiple studies have showed no evidence for this kind of risk compensation after medical male circumcision.
Professor Francois Venter, deputy director of the Wits Reproductive Health and HIV Institute, said if men are taking greater sexual risks after circumcision, communication about it needs to change. "This well-conducted study should make us carefully look at our messaging around circumcision, so that we don't lose some of the impact of this effective intervention."
The third theory is that HIV-positive men are more likely to get circumcised. The study says government policy that HIV-negative men must get circumcised and awareness about its protective effects "gives the false impression that circumcised men are safer sex partners".
The study says: "If HIV-positive men actually take up the circumcision procedure at high rates … (and are seen by women as safer), it may have the unintended consequence of increasing HIV transmission."
The report says the study also found that uncircumcised men 40 years and older in Mpumalanga showed an HIV prevalence rate of 24%, meaning one in four men above 40 was HIV positive.
Those circumcised through initiation while they were young, had a prevalence of 16%, showing that getting circumcised younger really does reduce the risk of HIV.
Rosenberg said: "With the survey data we collected for this study, we unfortunately do not have the ability to tease out the different likelihoods of each of these explanations."
That men could be lying about being circumcised as some cultures perceive this to mean they are still "boys", was rejected by the researchers, the report says.
Rosenberg wrote: "In our study population of over 2,000 men, only a quarter reported being circumcised, which is actually lower than the national estimate of circumcision rates. So, any social desirability bias potentially distorting our findings is unlikely to be very large."
Rosenberg said she did not believe the study would weaken plans to circumcise another 2m South African boys and men by 2020.
"We strongly support universal circumcision of all HIV-men in South Africa, because it is known with certainty that circumcision biologically protects against HIV — based on three large well-conducted randomised controlled trials."
Venter said: "South Africa has been relatively successful at rolling out medical male circumcision, and it probably is contributing to the 44% drop in new HIV infections in the last five years as (has been) reported by the Human Sciences Research Council a few weeks ago."
Abstract
Introduction: The real-world association between male circumcision and HIV status has important implications for policy and intervention practice. For instance, women may assume that circumcised men are safer sex partners than non-circumcised men and adjust sexual partnering and behavior according to these beliefs. Voluntary medical male circumcision (VMMC) is highly efficacious in preventing HIV acquisition in men and this biological efficacy should lead to a negative association between circumcision and HIV. However, behavioral factors such as differential selection into circumcision based on current HIV status or factors associated with future HIV status could reverse the association. Here, we examine how HIV prevalence differs by circumcision status in older adult men in a rural South African community, a non-experimental setting in a time of expanding VMMC access.
Methods: We analyzed data collected from a population-based sample of 2345 men aged 40 years and older in a rural community served by the Agincourt Health and socio-Demographic Surveillance System site in Mpumalanga province, South Africa. We describe circumcision prevalence and estimate the association between circumcision and laboratory-confirmed HIV status with log-binomial regression models.
Results: One quarter of older men reported circumcision, with slightly more initiation-based circumcisions (56%) than hospital-based circumcisions (44%). Overall, the evidence did not suggest differences in HIV prevalence between circumcised and uncircumcised men; however, those who reported hospital-based circumcision were more likely to test HIV-positive [PR (95% CI): 1.28 (1.03, 1.59)] while those who reported initiation-based circumcision were less likely to test HIV-positive [PR (95% CI): 0.68 (0.51, 0.90)]. Effects were attenuated, but not reversed after adjustment for key covariates.
Conclusions: Medically circumcised older men in a rural South African community had higher HIV prevalence than uncircumcised men, suggesting that the effect of selection into circumcision may be stronger than the biological efficacy of circumcision in preventing HIV acquisition. The impression given from circumcision policy and dissemination of prior trial findings that those who are circumcised are safer sex partners may be incorrect in this age group and needs to be countered by interventions, such as educational campaigns.
Authors
Molly S Rosenberg, Francesc X Gómez-Olivé, Julia K Rohr, Kathleen Kahn, Till W Bärnighausen
[link url="https://www.businesslive.co.za/bd/national/health/2018-08-14-medical-male-circumcision-is-the-hiv-prevention-claim-wrong/"]Business Day report[/link]
[link url="http://journals.plos.org/plosone/article?id=10.1371/journal.pone.0201445"]PLOS One abstract[/link]