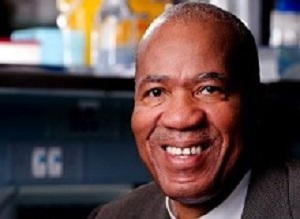 Despite an emphatic assurance by SA's Health Ombudsman that 'no prima facie evidence of institutionalised systematic or deliberate violations of human rights by staff was found', the evidence strongly suggest otherwise, writes Jay Kruuse, director of the Public Service Accountability Monitor at Rhodes University, in Daily Maverick.
The recently released report into allegations of patient mismanagement at Tower Psychiatric Hospital, authored by Professor Malegapuru Makgoba, the Health Ombudsman. The report contains shocking findings against former and current public health servants at Tower Hospital and senior management of the Eastern Cape Department of Health. It reveals neglect and abuse of patients among other human rights violations. It also reveals dysfunctional management, with little or no accountability at either Tower Hospital or the health department. The report also has lessons for whistle-blowers.
The Health Ombudsman (HO) investigation and report in the Eastern Cape Health Department's mental health facility at Tower Hospital would not have seen the light of day had a letter of complaint, written by Dr Kiran Sukeri (a psychiatrist employed at the hospital) and dated 20 February 2018, not been sent to Health Minister Aaron Motsoaledi and copied to the Office of Health Standards Compliance (OHSC).
Kruuse writes that according to the HO report, the "OHSC acknowledged receipt of the complaint on 21 February 2018" and given that "Dr Sukeri was a clinical consultant, a senior employee… and the extreme risk rating of the complaint… the Health Ombud decided to investigate the allegations."
In the executive summary of the HO Report, Makgoba makes the following unsubstantiated remark: "As South Africans, we are not a nation of human rights violators". Unfortunately, Kruuse says, cold facts contradict this remark.
"The following examples illustrate widespread human rights violations in South Africa: Atrocities committed over decades during apartheid; HIV/Aids denialism during Mbeki's reign; the ongoing and extreme prevalence of rape and violence in our society; widespread xenophobic attacks; police brutality as graphically illustrated by the Marikana massacre; and the horrific events at Life Esidimeni; to name but a few. "
Kruuse notes that according to the HO report, a notification letter was sent to Dr TD Mbengashe, head of the Eastern Cape Health Department and copied to the CEO of Tower Hospital (Ms NE Ncume) "informing them about the Health Ombud's Office intention to investigate the complaint." The HO Report does not state when this notification letter was sent, but it does reveal that the HOD and CEO were forewarned. The HO Report proceeds to allege that the former Health MEC (Dr Dyantyi) and Dr Mbengashe "had an unannounced visit on 5 March 2018" and that "most of the issues raised were dispelled but the state of the seclusion/singe rooms was indeed found to be in a bad state." This visit occurred in the aftermath of Sukeri's resignation on 2 March 2018 and following various media reports on Tower Hospital that appeared on 4 March 2018.
Kruuse writes that it is worth noting that the legislation creating the OHSC and HO does not require that they notify provincial health departments or hospitals of their intention to investigate a complaint. In fact, the legislation allows them to enter public hospitals with no advance notice and gives them wide powers of inspection and evidence collection. Had the OHSC and HO paid surprise visits to Tower Hospital shortly after the submission of the complaint, their reports may have been even more insightful and critical.
According to the HO Report, investigators from the OHSC "commenced the investigation from 16-20 April 2018 and continued on 7-10 May 2018". Kruuse notes that almost 60 days had therefore passed since Sukeri's complaint, and before the OHSC investigators arrived at Tower Hospital. The OHSC on-site investigation also occurred more than a month after the then-MEC and HoD had visited the hospital and a range of corrective steps had been initiated.
Kruuse says that in the interests of better understanding the sequence of events, the OHSC and HO should release a copy of their notification letter. This will enable the public to understand the approach to this matter, including when the HoD and CEO became aware of the involvement of the OHSC and HO.
Kruuse writes: "Despite an emphatic assurance in the HO's unbalanced executive summary that 'No prima facie evidence of institutionalised systematic or deliberate violations of human rights by staff… was found', a detailed reading of the report reveals evidence to strongly suggest otherwise. While the HO contends that there was only 'one incident of unquestionable and undisputed human rights violation, ie the use of the seclusion rooms' the report reveals multiple incidents, including where seclusion rooms (that had no toilets) were used (for up to 14 hours) to detain various patients. Note that the seclusion records depicted below only relate to the first three months of 2018.
"These records suggest the routine abuse of the seclusion rooms by certain staff of Tower Hospital. The OHSC investigators found that: 'For some of the patients, the seclusion was prescribed, and there were patients who were secluded without a proper prescription. This was evidenced by a patient who burnt himself while he was secluded without prescription by a medical officer or a psychiatrist. Some patients were kept in seclusion more than the required amount of time. The seclusion rooms were not fit to be used by patients. Patients who were secluded were not being searched for weapons and other hazardous items prior to seclusion.'"
Kruuse writes that despite these findings, the HO puzzlingly concludes at page 45 of his report that "there was very little evidence of systemic institutionalised human rights violations as compared to 'few isolated incidents of professional misconduct'." Further on the HO finds that there were "two incidents of professional misconduct (mis-classification of a single death as 'natural' and the one burnt Mental Healthcare User in the Seclusion Room). These did not constitute human rights violations, but professional misconducts."
He says it is worrying to see the HO drawing a distinction between human rights violations and professional misconduct. Recently (3 September 2018) the South African Medical Association (SAMA) issued a press release which "calls into question the ombud's conclusion that the issues highlighted by Dr Sukeri primarily related to 'chronic systemic failures and neglect of the ECDoH on Mental Health Care Services (MHCS) with pernicious systemic effects and the power struggles for change' as opposed to true human rights violations. Chronic system failures may very well lead to unacceptably poor patient care, which will result in the violation of patients' human dignity and right of access to healthcare, thereby constituting a violation of patients' human rights."
Kruuse writes that despite a range of critical findings against Dr Sukeri, the HO report makes a range of significant recommendations that vindicate various concerns and complaints made by Dr Sukeri. The HO's stance makes it clear that whistle-blowers must lodge formal complaints, even in circumstances where consequence management and accountability mechanisms are dysfunctional. Whistle-blowers should also take steps to accumulate evidence to support their concerns and to protect themselves from intimidation and other forms of occupational detriment.
Kruuse quotes the SAMA material as saying: "In its attempt to discredit and ostensibly to humiliate Dr Sukeri, the Health Ombud has done a disservice to both Dr Sukeri and the healthcare profession as a whole. Healthcare practitioners have an ethical duty to act as advocates for their patients, which encompasses the duty to expose injustice and human rights violations committed against patients."
[link url="https://www.dailymaverick.co.za/opinionista/2018-09-06-tower-hospital-how-the-health-ombuds-report-falls-short/"]Daily Maverick report[/link]
[link url="https://www.samedical.org/cmsuploader/viewArticle/743"]SAMA material[/link]