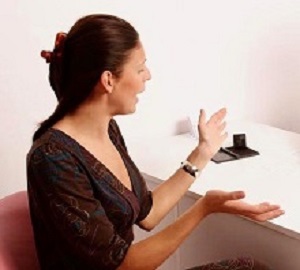 Patients in the UK are being put at risk because doctors are giving them drugs they do not need and sending them for unnecessary surgery to avoid a complaint being made against them, The Guardian reports research has revealed. Medics are so scared of being complained about that they are also giving patients more tests than their symptoms merit and not performing procedures that involve more risk than usual.
Four out of five doctors who become the subject of a complaint find the experience so stressful that they start practising more "defensive medicine" than before, according to a survey of 6,144 doctors in Britain about whom a patient, relative or colleague had complained. "This involved 'hedging', which includes performing more tests than necessary, over-referral and overprescribing as well as 'avoidance', which includes avoiding procedures, not accepting high-risk patients or abandoning procedures early," according to research by a team led by Professor Tom Bourne of Imperial College London.
"These behaviours may have a serious impact on patient care," they warned.
While litigation, complaints and investigations are intended to protect patients from poor care and medical negligence, the "burden and stress associated with these processes are clearly having unintended consequences and it may be argued that when examined as a whole, these structures may be causing more harm to patient care than good," the study said.
"While the regulatory system may protect patients from the misconduct of a relatively small number of doctors, it has a perverse effect on the majority of doctors who become preoccupied by defensive practice," it added.
Doctors who resort to "fear-driven working practices that could compromise patient care" also waste vital resources and their conduct "creates significant costs for the National Health Service (NHS)," the co-authors added. Bourne could not quantify how much NHS spending goes on that, but pointed to a study that found such practices accounted for 10% of Italy's health budget.
The report says the General Medical Council, which regulates Britain's 250,000 doctors, receives 9,000-10,000 complaints a year. About 160 doctors a year are suspended or banned from practising altogether after a complaint to the GMC. However, medics can also have their conduct investigated after a complaint to the hospital trust, health board or GP surgery that employs them. Some are investigated by several different bodies.
Professor Helen Stokes-Lampard, chair of the Royal College of GPs, said that while regulation of the medical profession is vital to maintain patient safety, most complaints to the GMC are not upheld. "If we're at a stage, as this research indicates, where some doctors are making decisions based on fear of recrimination and not what is necessarily in the best interests of the health of the patient in front of them, it is not conducive to high-quality, patient-centred care – and something in the system is not working properly," she added.
Being complained about is often bad for doctors' mental health, with many experiencing depression, anxiety or stress because of a process that many believe takes too long and is unfair on them, the authors found. Many also have trouble sleeping and become angry and irritable.
The report's authors recommend sweeping changes to the existing complaints system, including that doctors should be able to contact colleagues while they are suspended, that suspension should only be used as a last resort and that investigations should have to stick to tight deadlines.
The GMC said it had recently improved how its system of investigating complaints against doctors works. "We are carrying out fewer full investigations than ever before, thanks in part to the use of provisional inquiries to improve the information we have available when deciding if a full investigation is necessary," a spokesperson for the council is quoted in the report as saying. "We now have a dedicated health team and have made other changes to support vulnerable doctors.
"We continue to be concerned about the health and welfare of all doctors, but particularly doctors in training. This matters because of the impact on doctors themselves, the potential impact on patients and the risk that, unaddressed, good doctors can end up leaving the profession altogether."
Abstract
Objective: How adverse outcomes and complaints are managed may significantly impact on physician well-being and practice. We aimed to investigate how depression, anxiety and defensive medical practice are associated with doctors actual and perceived support, behaviour of colleagues and process issues regarding how complaints investigations are carried out.
Design: A survey study. Respondents were classified into three groups: no complaint, recent/current complaint (within 6 months) or past complaint. Each group completed specific surveys.
Setting: British Medical Association (BMA) members were invited to complete an online survey.
Participants: 95 636 members of the BMA were asked to participate. 7926 (8.3%) completed the survey, of whom 1780 (22.5%) had no complaint, 3889 (49.1%) had a past complaint and 2257 (28.5%) had a recent/current complaint. We excluded those with no complaints leaving 6144 in the final sample.
Primary outcomes measures: We measured anxiety and depression using the Generalised Anxiety Disorder Scale 7 and Physical Health Questionnaire 9. Defensive practice was assessed using a new measure for avoidance and hedging.
Results: Most felt supported by colleagues (61%), only 31% felt supported by management. Not following process (56%), protracted timescales (78%), vexatious complaints (49%), feeling bullied (39%) or victimised for whistleblowing (20%), and using complaints to undermine (31%) were reported. Perceived support by management (relative risk (RR) depression: 0.77, 95% CI 0.71 to 0.83; RR anxiety: 0.80, 95% CI 0.74 to 0.87), speaking to colleagues (RR depression: 0.64, 95% CI 0.48 to 0.84 and RR anxiety: 0.69, 95% CI 0.51 to 0.94, respectively), fair/accurate documentation (RR depression: 0.80, 95% CI 0.75 to 0.86; RR anxiety: 0.81, 95% CI 0.75 to 0.87), and being informed about rights (RR depression 0.96 (0.89 to 1.03) and anxiety 0.94 (0.87 to 1.02), correlated positively with well-being and reduced defensive practice. Doctors worried most about professional humiliation following a complaint investigation (80%).
Conclusion: Poor process, prolonged timescales and vexatious use of complaints systems are associated with decreased psychological welfare and increased defensive practice. In contrast, perceived support from colleagues and management is associated with a reduction in these effects.
Authors
Tom Bourne, Bavo De Cock, Laure Wynants, Mike Peters, Chantal Van Audenhove, Dirk Timmerman, Ben Van Calster, Maria Jalmbrant
[link url="https://www.theguardian.com/society/2017/nov/22/doctors-overprescribe-drugs-due-to-fears-of-facing-complaints"]The Guardian report[/link]
[link url="http://bmjopen.bmj.com/content/7/11/e017856"]BMJ Open abstract[/link]