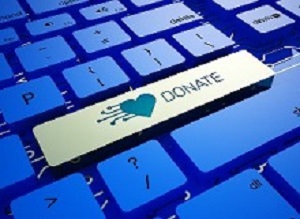 The UK is to go ahead with a change to organ donation rules that means most people will be presumed to have given consent for donating their organs unless they opt out of the system. They currently have to opt in.
The Guardian reports that t the change to "presumed consent" has been praised by doctors and health campaigners, who have warned about the low numbers of available organs under the current regime. The new rules are expected to come into effect from spring 2020. The legislation is expected to return to the House of Commons in the autumn.
There will be exemptions from the presumption that organs can be donated. Children under 18, individuals who lack the mental capacity to understand the changes and people who have not lived in England for at least 12 months before their death will be excluded. The Department of Health and Social Care said specialist nurses will always discuss donation with families so an individual's wishes are respected. It said the change represented the views of the "vast majority of the population".
The report says there are 5,100 people in England on the waiting list. Over the past 12 months more than 1,200 people in the UK donated organs, according to NHS Blood and Transplant. While polling suggests the vast majority of the public backs organ donation, only 37% have recorded their wishes on the NHS Organ Donor Register.
Campaigners have also raised concerns that under the current system, grieving families are asked to give consent to donate organs of their loved ones. Less than half give such consent. The overhaul will be known as Max's Law, in honour of Max Johnson, a nine-year-old from Cheshire saved by a heart transplant.
Simon Gillespie, head of the British Heart Foundation, said in the report that the change will "better reflect the views of the general public and give hope to those currently waiting for a transplant they so desperately need". "This will also ease the agonising pain felt by many families who risk losing a loved one while they wait for an organ," he said. "It's still really important for all of us to have conversations with our loved ones about organ donation so our wishes can be met if the worst should happen."
Fiona Loud, policy director at Kidney Care UK, said: "For the 25,000 patients on dialysis in England, this means hope and a new future. Patients are dying every day while they wait for a transplant. The change in the law must be accompanied by a comprehensive awareness and education programme and we need to ensure there is capacity across the NHS so that these precious organs are not wasted."
Jackie Doyle-Price, the health minister, said the move would save lives, but agreed that more work was needed to reassure people about donating. "We believe that by making these changes, we can save as many as 700 more lives every year," she said. "But organ donation remains a gift. I want to encourage people who wish to give life in the event of their death to take the time to record their wishes and discuss it with their family.
"However, we know this new system alone is not a magic bullet. We need to address myths and misconceptions around donation, and we will only do this by having informed debate and dialogue, which I hope will be fostered by these proposals."
The report says confirmation of the change comes after a consultation earlier this year, in which the government received an unprecedented 17,000 responses.
[link url="https://www.theguardian.com/society/2018/aug/05/organ-donation-rules-change-presume-consent"]The Guardian report[/link]
[link url="https://www.healtheuropa.eu/england-organ-donation/87578/"]HealthEuropa material[/link]