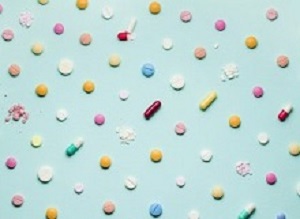 A US federal appeals court has declared unconstitutional a 2017 Maryland law that lets the state attorney general sue generic drug-makers who sharply raise prices on medications. Reuters Health reports that the 4th US Circuit Court of Appeals sided with the main trade group for generic pharmaceutical companies in holding that the law violated the US Constitution by regulating the price of transactions that occur outside of Maryland.
"To be clear, we in no way mean to suggest that Maryland and other states cannot enact legislation meant to secure lower prescription drug prices for their citizens," US Circuit Judge Stephanie Thacker wrote for the 2-1 majority. But Thacker wrote that the law violated the Constitution's bar against states interfering with interstate commerce, by targeting wholesale rather than retail pricing in transactions that occur largely outside of Maryland.
US Circuit Judge James Wynn dissented, saying the ruling "renders numerous state consumer protection statutes unconstitutional, and significantly expands federal courts' authority to second-guess States' efforts to protect their citizens."
The ruling reversed a lower-court's decision in a lawsuit by the Association for Accessible Medicines (AAM), which represents companies like Teva Pharmaceutical Industries Ltd and Mylan NV and which was formerly called the Generic Pharmaceutical Association.
"As AAM has always maintained, this law, and any others modelled from it, would harm patients because the law would reduce generic drug competition and choice," AAM CEO Chad Davis is quoted in the report as saying.
Maryland Attorney General Brian Frosh said he was considering his options. "We remain committed to pursuing efforts to eliminate price gouging and to safeguarding Marylanders' access to prescription drugs," he said.
The report says growing public outrage and a lack of federal action has led several US states to take the fight against rising prescription drug prices into their own hands. The Maryland measure was passed by the state's Democratic-controlled legislature in April 2017. Governor Larry Hogan, a Republican, said in May that he would allow it to take effect without his signature.
The report says the law imposed fines of up to $10,000 for violations and allowed Frosh to require a manufacturer or distributor to show its records and justify a price increase.
AAM in its lawsuit said the law would grant Maryland unprecedented powers to regulate the national drug market. But US District Judge Marvin Garbis in Baltimore in September declined to block the law from going into effect.
[link url="https://www.reuters.com/article/us-drugs-pricing-maryland/u-s-appeals-court-strikes-down-maryland-drug-price-gouging-law-idUSKBN1HK2FS"]Reuters Health report[/link]