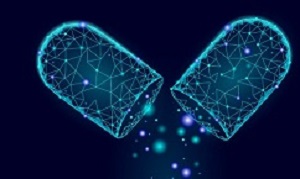 The use of cheaper generic alternatives rose to an all-time high of 62% in the private sector in 2018, while the top five chronic disease list (CDL) conditions — hypertension, diabetes mellitus type 2, HIV/AIDS, hyperlipidaemia and asthma — were responsible for almost two-thirds of the CDL expenditure, according to the latest Mediscor Medicines Review.
Business Day said the trend highlighted the continued impact of the Health Department's laws encouraging the use of generics, combined with measures taken by medical schemes to discourage the use of more expensive branded products.
The review highlighted how schemes continue to face cost pressures from expensive speciality medicines used by a relatively small number of patients. A mere 0.1% of the volume of medicines claimed in 2018 was speciality medicines such as biologics, yet they accounted for 8.8% of the costs. In 2017, 0.2% of the claims were for speciality medicines, constituting 11% of expenditure.
Mediscor's funding strategy executive, Madelein Bester said in the Business Day report that there was limited scope for generic substitution with speciality medicines, as most were still patent-protected.
The MMR collates, compares and analyses data gained from claims submitted by South African pharmacies, doctors and scheme members during the period of review.
Its report identifies these key trends for 2018:
Medicine expenditure per beneficiary in the Mediscor environment increased by 2.8% from 2017 to 2018. This increase is the result of a 3.2% increase in item cost, while utilisation decreased by 0.4%. The 2018 expenditure increase follows increases of 6.9% in 2017 and 6.4% in 2016.
The single exit price adjustment (SEPA) is the factor that most affects the change in the item cost of medicine. A SEPA of 1.26% was allowed for 2018, following a 7.5% maximum increase allowed in 2017. The cost of a basket of medicines, including all medicine schedules, increased by 1.3% from 2017 to 2018. Unscheduled and schedule 0 medicines, constituted 5.4% of the basket, and experienced a 5.1% increase from 2017, while schedule 1 to 8 medicines increased by 1.0%. An important contributing factor to the increase in item cost in 2018, is the increase in the rate of Value-Added Tax (VAT), from 14% to 15% on 1 April 2018.
New chemical entities (NCEs) have contributed positively to the change in medicine expenditure from 2017 to 2018, accounting for 0.9% of the overall increase. These are novel or innovator medicines that were launched in the South African healthcare market during the past five years (2014 to 2018).
It is generally accepted that a shift towards the use of more generic medicine can result in significant cost savings for healthcare systems, without negatively affecting other areas of health care. For this reason, the use of generic medicines should be encouraged. The generic utilisation rate or percentage of generic equivalents claimed in 2018 was 62.4%. This is the first time that the generic utilisation rate breached the 60% mark and is an increase from 59.9% in 2017 and 58.9% in 2016.
For 2018, 77.7% of all products claimed were genericised items (items for which the patent had expired as well as their generic equivalents). In 80.4% of instances where a generic equivalent was available, the generic medicine was used. This is defined as the generic uptake and increased from 77.8% in 2017.
The Chronic Disease List – The financing of CDL conditions can be costly, therefore, we keep track of the expenditure and trends attributed to this category of medicines. The top five CDL conditions for 2018 were responsible for 63.6% of the CDL expenditure and 72.0% of item volume. They were: hypertension, diabetes mellitus type 2, HIV/AIDS, hyperlipidaemia and asthma.
Medicine adherence in chronic conditions remain topical and is an important measurement to monitor. Poor adherence is cited as one of the primary reasons for suboptimal outcomes that can increase downstream costs. There are multiple reasons for poor adherence and interventions aimed at improving adherence are often engrained in disease management programmes to provide a positive return on investment. In our analysis, a medicine adherence rate of more than 80% was reached by 60.8% of patients claiming for CDL conditions.
The expenditure associated with speciality medicines, typically the high-cost biological medicines used to treat particularly autoimmune and oncological conditions, are placing an increasing burden on funders and patients alike. It has focused attention on the utilisation trends of these therapies, despite being used in only a small proportion of beneficiaries.
The per beneficiary per annum expenditure on speciality medicines, including speciality oncology treatments, increased by 5.5% from 2017 to 2018. This resulted from a 13.4% increase in the proportion of beneficiaries claiming for these medicines. They were utilised by 39.9 beneficiaries per 10 000 insured lives at R63 555 per patient per annum and R10 047 per item. Oncology speciality medicine made up 45.1% of the speciality medicines expenditure and 24.1% of the item volume.
Mediscor CEO Christo Rademan said that he was "truly pleased" that the amount charged above scheme rates equated to 1.2% in 2018. This compares to 1.6% in 2017, 1.8% in 2016, and 2.0% in 2015. Benefit design co-payments, excluding charges above scheme rates, made up 6.9% of the approved value of claims, down from 8.4% in 2017.
 [link url="https://www.businesslive.co.za/bd/national/health/2019-08-06-use-of-generic-medicines-rises-to-an-all-time-high-in-the-private-sector/"]Business Day report[/link]
[link url="http://www.mediscor.co.za/mediscor-medicine-review/"]Mediscor Review (application for full report)[/link]