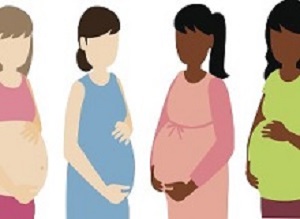 The US Food and Drug Administration (FDA) has issued a safety alert warning patients and providers about a potential risk for neural tube birth defects in babies born to women with HIV who received dolutegravir during early pregnancy.
Healio reports that preliminary findings from an ongoing observational study in Botswana suggest that women receiving dolutegravir at the time of becoming pregnant or early in the first trimester are at a higher risk for having an infant with neural tube birth defects impacting the brain, spine and spinal cord, according to the FDA.
To date, there has been no evidence that starting dolutegravir later in pregnancy results in these birth defects. However, the FDA said participants enrolled in the observational study will continue to be monitored.
In light of this new information, the FDA recommends that physicians test women of childbearing age for pregnancy before prescribing treatment with dolutegravir. The agency also said that physicians should consider prescribing alternative antiretroviral drugs to this population.
"If the decision is made to use dolutegravir in women of childbearing age, health care professionals should reinforce the consistent use of effective birth control," the FDA said.
According to the FDA, dolutegravir was approved in the US in 2013. It is available under the brand name Tivicay (ViiV Healthcare) and as part of fixed-dose combinations under the brand names Juluca (dolurgravir/rilpivirine, ViiV Healthcare) and Triumeq (abacavir/dolutegravir/lamivudine; ViiV Healthcare).
Dolutegravir, an HIV-1 integrase strand transfer inhibitor (INSTI), is indicated in combination with other antiretrovirals, to treat HIV infection, says an EMPR report.
In light of these reports, the FDA recommends that in addition, pregnancy testing should be conducted in women of childbearing age to exclude pregnancy before starting treatment with dolutegravir.
The FDA is continuing to investigate the safety risk and will update the public when more information is available.
[link url="https://www.healio.com/infectious-disease/hiv-aids/news/online/%7B6844e1b2-c73c-472e-8075-27553343eda1%7D/fda-hiv-drug-dolutegravir-possibly-linked-to-serious-birth-defects"]Healio report[/link]
[link url="https://www.empr.com/safety-alerts-and-recalls/dolutegravir-neural-tube-birth-defects-hiv-pregnant-women-fda-alert/article/767097/?webSyncID=57b902a8-810d-ea09-6b5e-9126be6e4ee4&sessionGUID=5eea8709-92e8-7a88-377d-793e2db53d8b"]EMPR report[/link]