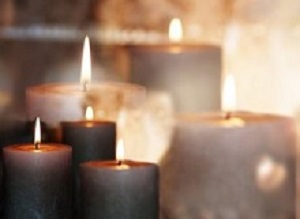 John Kane-Berman, a policy fellow at the Institute of Race Relations (IRR), writes on the Politicsweb site: "Every time there is a fatality in mining government officials come down on the industry like a ton of bricks. Sometimes they issue stoppage orders closing down mining operations far removed from where the fatality actually occurred.
"No reasonable person would dispute the need to ensure safety, even at the cost of production losses. But in the words of a High Court judge in 2016, some of the stoppage orders have been 'out of all proportion' to the problems identified."
He writes: "Contrast such heavy-handed action with the callously lackadaisical attitude of officials and their political superiors to the unfolding Life Esidimeni tragedy, which claimed some 143 lives in 2016 and 2017, with possibly as many as 62 patients untraced and still missing. Dikgang Moseneke, a former deputy chief justice, who is busy concluding his hearings about the scandal, commended the Gauteng premier, David Makhura, for taking responsibility for what happened.
"Even though Mr Makhura failed to follow through by resigning the premiership, his acceptance of responsibility is in welcome contrast to the denials that we have come to expect from politicians in the African National Congress (ANC) and the cadres they deploy. It is a particularly welcome contrast to the attempts by officials in his health department, and its political head, to wash their hands of inhumanity reminiscent of the treatment of people on slave ships.
"Two months ago Mr Makhura said the deaths of the patients who had been shifted from Life Esidemi to the supposed care of various non-governmental organisations (NGOs) were a tragedy that could have been avoided. The question is why he did not take steps to avoid it."
Kane-Berman writes: "He was warned about the problems facing the Life Esidimeni patients as long ago as November 2015. The warnings came from Jack Bloom, health spokesperson for the Democratic Alliance (DA), in the Gauteng legislature. On another occasion, Mr Bloom said that the then health MEC, Qedani Mahlangu, had admitted in September 2016 that 36 patients had already died. The DA's provincial leader, John Moodey, wrote a year ago that warnings about the dangers to the patients had been "made known to the premier" in January 2016.
"In his testimony to Mr Moseneke, Mr Makhura claimed that he been too trusting of his MECs, whom he given the 'benefit of the doubt'."
But, Kane-Berman says: "Given the numerous newspaper reports, not to mention warnings by NGOs, opposition politicians, public watchdogs such as the Office of Health Standards Compliance, and others about the problems in the country's public health care system, Mr Makhura's statement suggests that he was too eager to turn a blind eye and then bury his head in the sand. Plentiful problems in Gauteng's own health system have been frequently highlighted.
"In an open society with a free and critical press and vigilant NGOs, there is no excuse for government officials not to know what is going on around them. It was no excuse under the previous government and it is no excuse under the present one.
"Some 63 of the families of the victims have agreed to accept a state payment of R200,000 each for funeral expenses and shock, but Mr Moseneke has yet to decide what awards he will make. All of these payments will no doubt be funded by taxpayers, as is routinely the case no matter how callously, negligently, or criminally state employees behave. But those responsible also need to be prosecuted for culpable homicide.
"Mr Makhura says that 'disciplinary processes and criminal investigations are under way to ensure that everyone responsible is brought to book'.
But, writes Kane-Berman, "how much confidence can anyone have that anyone will indeed be punished?"
He writes: "Even if political interference from on high does not override due process of law, obstructionism by Gauteng Health officials determined on a cover-up, along with incompetence on the part of the police and the prosecuting authorities, may enable those who should be punished to escape scot-free. It is, after all, more than five years now since 34 people were shot dead by the police at Marikana, yet nobody has been held to account."
[link url="http://www.politicsweb.co.za/opinion/who-will-pay-the-price-for-the-esidimeni-tragedy"]Report on Politicsweb[/link]