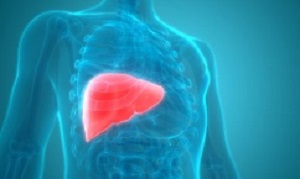 The successful, world-first liver transplant between an HIV-positive woman and her HIV-negative infant, undertaken in South Africa has delivered results, reported in the academic journal AIDS, that support a review of transplant ethics policies and a call for deeper understanding of HIV transmission.
A multi-disciplinary team of doctors, scientists and ethicists from the University of the Witwatersrand (Wits) have outlined how they came to the decision to undertake the ground-breaking transplant, according to the Daily Maverick.
The report says it began with an impossible choice: Watch a 13-month-old girl with the liver condition bilary atresia die, or say yes to allowing her HIV-positive mother to donate a portion of her liver to her child, but almost certainly expose the child to HIV infection.
"The mother kept pleading with us to consider her as a donor. Since 2013 the Wits Donald Gordon Medical Centre has had a living donor liver transplant programme, but our policy, that follows international guidelines, excluded HIV-positive living donation," says Professor Jean Botha, director of transplantation at the hospital.
Because of the liver's ability to regrow, living donors can donate a segment of their liver, usually to a child. The report says the liver grows as the child grows and for the donor, their liver regrows completely within eight weeks. However, for this young patient, her condition worsened every day and the window for a transplant was closing rapidly. The chronic shortage of organs from living or deceased donors in the country meant she had already been on the waiting list for three times longer than most patients.
"We were compelled to consider other options, including to transplant a portion of liver from the child's HIV-positive mother. Ultimately after consulting widely we got the approval from the Wits Medical Ethics Committee to go ahead," says Dr Harriet Etheredge, a medical bioethicist at the Donald Gordon and the Wits department of internal medicine.
The report says Etheredge and her colleagues believe that saving the child's life was the priority. Also, they believe that should the child become HIV-positive, the success of South Africa's antiretroviral therapy programme to date means that HIV is no longer a death sentence with careful management.
About 4.2m of the estimated 7.2m South Africans infected with HIV receive treatment from the state.
Presently, the child's HIV clinician Dr Francesca Conradie says she's thriving and continues on antiretrovirals and anti-transplant rejection drugs. Her team continues to monitor her progress and has not taken a decision on if or when they will stop her antiretroviral therapy.
Professor Caroline Tiemessen, of the Wits School of Pathology and head of cell biology in the Centre for HIV and STIs at the National Institute for Communicable Diseases, says in the report that this case has shown some quite startling results for understanding HIV within the organ transplant scenario.
Tiemessen says the child received Nevirapine to prevent mother-to-child transmission in utero. She was HIV-negative at the time of her operation and went on to antiretroviral therapy the night before her operation. After the operation doctors could not detect any sign of the virus in her blood or blood cells with standard and ultrasensitive HIV detection testing.
At day 43, though, the child tested positive for HIV antibodies that the body produces to fight disease and infection. The presence of HIV antibodies is regarded as a sign of HIV infection. However, the child's HIV antibody count has steadily waned and is presently undetectable.
"We have to be cautious because we cannot say that the child does not have HIV. There are several possibilities – the child could be HIV-positive but we haven't been able to detect it in a transplant scenario and because of the drugs she's on. Another possibility is that what we are seeing is the child's liver clearing out the last of the HIV from her system. We could also be picking up the mother's antibody response from the segment of transplanted liver.
"We will be doing more transplants of this nature that will help us better understand these results. We will also be able to follow patients pre and post op more carefully and we will be able to set up best practices, because right now this is uncharted territory," says Tiemessen.
Abstract from the journal AIDS
Objective: Transplant a liver from an HIV-positive mother to her HIV-negative child to save the child's life.
Design: A unique case of living donor liver transplantation from an HIV-positive mother to her HIV-negative child in South Africa. Two aspects of this case are ground-breaking. First, it involves living donation by someone who is HIV-positive and second it involves controlled transplant of an organ from an HIV-positive donor into an HIV-negative recipient, with the potential to prevent infection in the recipient.
Methods: Standard surgical procedure for living donor liver transplantation at our centre was followed. HIV-prophylaxis was administered preoperatively. Extensive, ultrasensitive HIV testing, over and above standard diagnostic assays, was undertaken to investigate recipient serostatus and is ongoing.
Results: Both mother and child are well, over 1 year posttransplantation. HIV seroconversion in our recipient was detected with serological testing at day 43 posttransplant. However, a decline in HIV antibody titres approaching undetectable levels is now being observed. No plasma, or cell-associated HIV-1 DNA has been detected in the recipient at any time-point since transplant.
Conclusion: This case potentially opens up a new living liver donor pool which might have clinical relevance in countries where there is a high burden of HIV and a limited number of deceased donor organs or limited access to transplantation. However, our recipient's HIV status is equivocal at present and additional investigation regarding seroconversion events in this unique profile is ongoing.
Authors
Botha, Jean; Conradie, Francesca; Etheredge, Harriet; Fabian, June; Duncan, Mary; Haeri Mazanderani, Ahmad; Paximadis, Maria; Maher, Heather; Britz, Russell; Loveland, Jerome; Ströbele, Bernd; Rambarran, Sharan; Mahomed, Adam; Terblanche, Alta; Beretta, Marisa; Brannigan, Liam; Pienaar, Michael; Archibald-Durham, Lindsay; Lang, Allison; Tiemessen, Caroline T Tiemessen
Etheredge, Botha and June Fabian, research director at the Donald Gordon Medical Centre at Wits, write in The Conversation that South Africa has a dire shortage of organ donors. This means that doctors struggle to find suitable donor organs for critically ill patients who would die without receiving a transplant. Sometimes they have to make tough calls such as using a blood group incompatible organ to save a patient's life – even if this comes with additional risk.
About a year ago we made a tough call of our own: we could save a child's life by giving the child a liver transplant – but risked infecting the child with HIV in the process. The donor was the child's mother, who is HIV positive and the child was HIV negative. The procedure came with a risk of transmitting HIV to the child.
South Africa's law does not forbid the transplantation of an organ from a living HIV positive donor to an HIV negative recipient, provided that a robust informed consent process is in place. But this isn't universally accepted as best clinical practice because of the risk of HIV transmission to the recipient.
The young recipient had been on the organ donor waiting list for 181 days. The average time on the waiting list in our transplant programme is 49 days. The child's mother had repeatedly asked if she could donate a part of her liver, but we could not consider this because it was against the policy in our unit at the time. Without a transplant, the child would certainly have died.
After much consideration, and with permission from the Medical Ethics Committee at the University of the Witwatersrand, we decided to go ahead with the transplant. With careful planning we were able to give the child antiretroviral drugs in advance, with the hope of preventing HIV infection.
The transplant, which happened at the University of the Witwatersrand's Donald Gordon Medical Centre, was a success. The child is thriving, but at this point we are unable to determine the child's HIV status. In the first month after the transplant we detected HIV antibodies in the child and it looked like HIV infection might have taken place.
But as time went by the antibodies declined and are now almost undetectable. We have not been able to work out for certain whether the child has HIV or not. Even with ultra-sensitive, specialised testing, we have not been able to detect any HIV in the child's blood or cells.
It will probably still be some time before we can be sure. However, the child is doing very well on antiretroviral treatment. And we know from cases where HIV was transmitted inadvertently that people who get HIV from an organ transplant do as well as those who get an HIV-negative organ.
This operation could be a game changer for South Africa. The country has a large pool of virally suppressed HIV-positive people who have previously not been considered for living liver donation. Viral suppression is when a person with HIV takes their antiretroviral medication as prescribed and their viral load – the amount of virus in their blood – is so low that it is undetectable."
But, Etheredge, Botha and Fabian write: "Organ transplant comes with many ethical and legal challenges. In this case, some unique and complex issues were carefully considered.
We took great care to consult widely before doing the transplant. This included speaking to the members of the transplant team, bioethicists, lawyers, experts in the field of HIV medicine and Wits University's Medical Ethics Committee. The committee's function is – among other things – to protect patients in medical research, and to make sure doctors are doing procedures for the correct reasons.
It was clear that a transplant was in the child's best interests. The bigger ethical question was whether it was right to deny the mother the opportunity to save her child's life. A fundamental principle of ethics is to treat people fairly. People with HIV should have the same health care options as everyone else.
We, along with the Ethics Committee, agreed that as long as the child's parents understood that there was a risk the child could acquire HIV, it was acceptable to go ahead with the transplant.
Then, to ensure that the child's parents were properly informed and in the best position to make a decision, we used an independent donor advocate. The advocate was not employed by the hospital and their main role was to support the parents by ensuring that they understood exactly what the risks were for the mother as a donor. The advocate also engaged with the transplant team on the parents' behalf, if needed.
In this case, the parents were committed to go ahead with the operation, and had already come to terms with the risk of HIV transmission to their child. They were appreciative that the team were willing to carefully consider this option for them, given that there were no alternatives available and their child was critically ill. We asked both parents to consent to the procedure, as both are responsible for taking care of the child going forward."
Etheredge, Botha and Fabian write: "This operation has shown that doctors can do this type of transplant, and that outcomes for the HIV positive donor and the recipient can be good. It has also created a unique opportunity for scientists at Wits to study HIV transmission under very controlled circumstances.
For now, doctors will not be able to tell parents whether or not their child will get HIV from this type of transplant. This is because this is a single case with many unanswered questions that will hopefully be answered through ongoing research.
Going forward, we will continue to ensure that parents are fully aware of the uncertainty in this situation. All future cases will be part of an ongoing research study that will investigate HIV transmission in children in more detail and the ways in which HIV may or may not be spread through organ transplantation.
In South Africa, a country with the largest anti-retroviral therapy programme in the world, people with HIV live long and healthy lives. However, organ donation is still a growing struggle. City Press reports that in 2017, 14 children who were on the waiting list for a liver transplant in Johannesburg died before they could be transplanted.
Botha is quoted as saying: "For children with liver failure, the only option for treatment, mostly, is a liver transplant. For this to happen, an organ can be sourced from deceased donors but because of the shortages [in donors], it makes it difficult to acquire the organs. So this necessitates exploration of alternatives for our patients. In an attempt to address this problem we established a living donor liver transplant programme at Wits in 2013, the only such programme in the entire Sub-Saharan Africa.
"We were under the presumption going into this that the child would develop HIV. That was the ethical debate; we had to balance the benefit of saving the child's life against the risk of HIV.
"We know now people living with HIV can live healthy lives on ARVs. We were hoping that even if the child developed HIV, we'd have given her the ability to live a normal childhood, adolescence and adulthood."
Speaking at a press conference, Minister of Health Dr Aaron Motsoaledi said the success of the procedure would open up policy discussions on whether an HIV-positive person could donate organs, reports News24.
Motsoaledi called the operation an "amazing breakthrough in science".
[link url="https://www.dailymaverick.co.za/article/2018-10-05-medics-cautious-but-good-signs-after-hiv-positive-mother-donates-liver-tissue-to-baby-daughter/"]Daily Maverick report[/link]
[link url="https://journals.lww.com/aidsonline/Fulltext/2018/10230/Living_donor_liver_transplant_from_an_HIV_positive.1.aspx"]AIDS abstract[/link]
[link url="https://theconversation.com/liver-transplant-from-hiv-living-donor-to-negative-recipient-key-ethical-issues-104010"]The Conversation report[/link]
[link url="https://city-press.news24.com/News/worlds-first-hiv-liver-transplant-hailed-as-a-success-as-child-remains-healthy-20181004"]City Press report[/link]
[link url="https://www.news24.com/SouthAfrica/News/breakthrough-in-science-motsoaledi-on-first-ever-hivliver-transplant-20181004"]News24 report[/link]